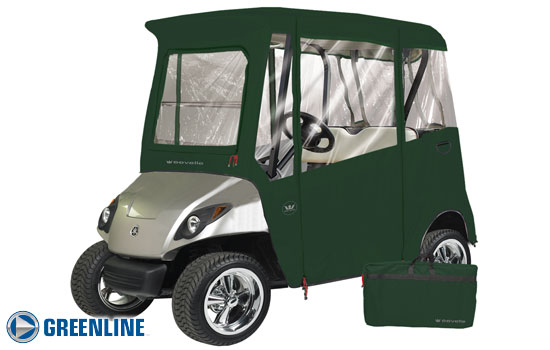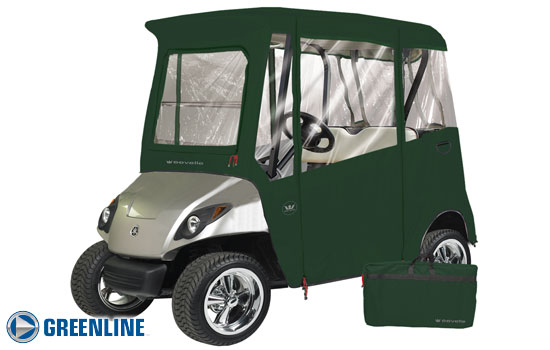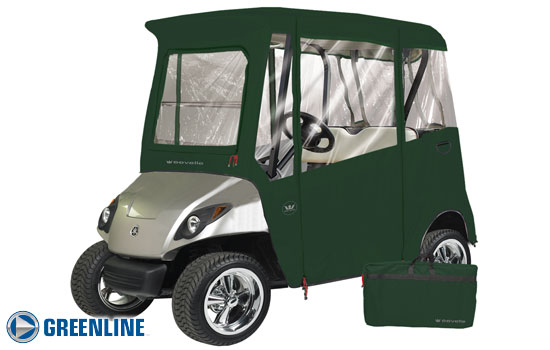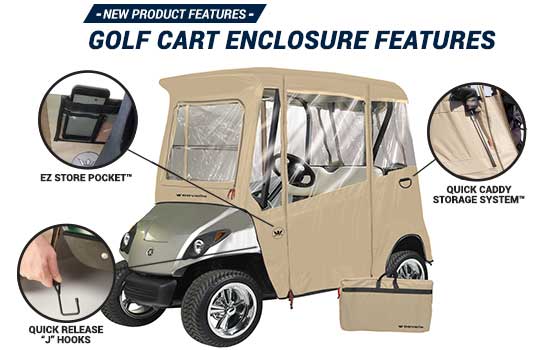 FREE matching executive storage case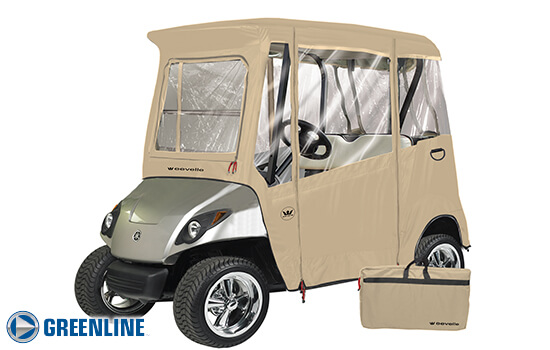 Heavy Duty cover for many Yamaha models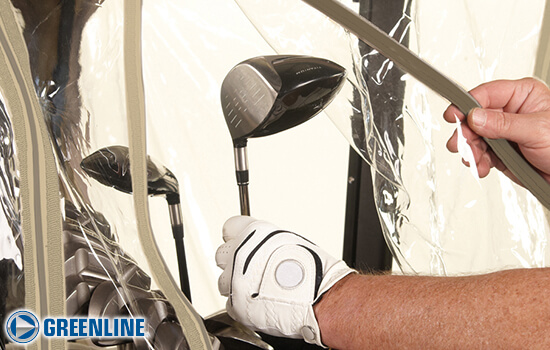 Let the rear panel hang over the clubs to protect them in wet weather.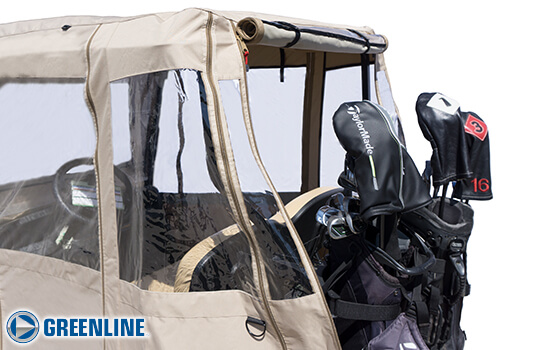 Easily access your clubs with a roll up panel in the rear.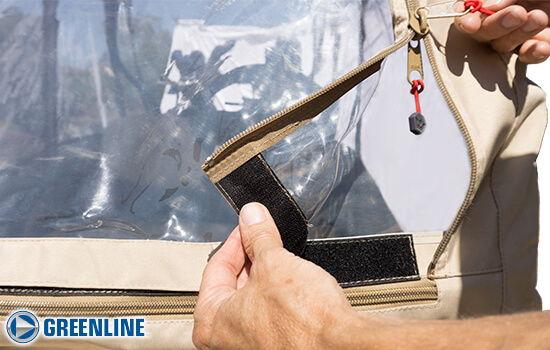 Option to remove front windshield and store in front zipper pouch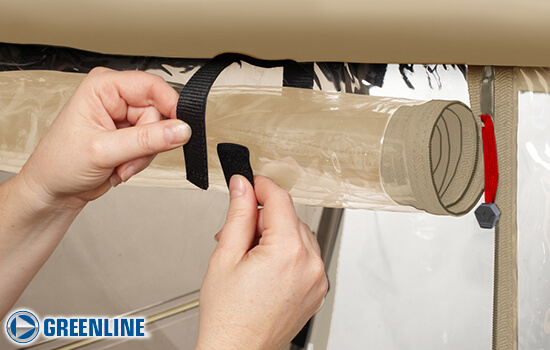 Option to keep side doors down or securely rolled up
Option to keep side doors down or securely rolled up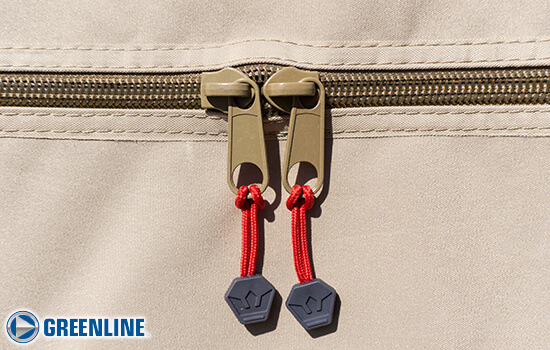 Never hold up the line on the next hole with easy rear zipper access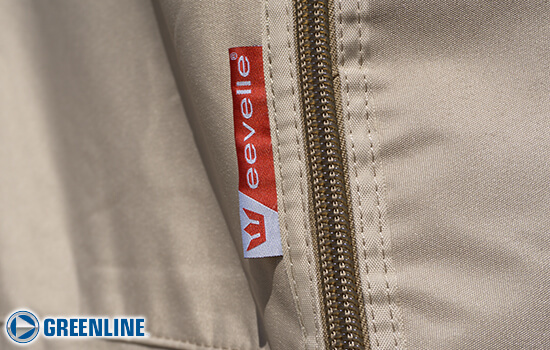 A quality product from Eevelle, featuring heavy duty zippers, double stitching and keen attention to detail.
Easy to attach J-Hooks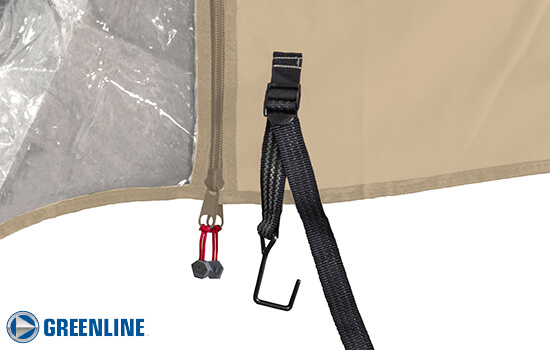 J-Hooks for expert hold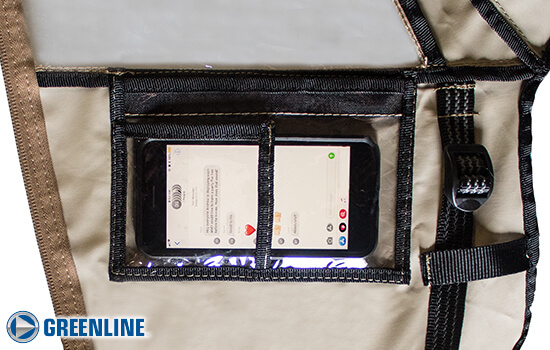 EZ Store pocket is the perfect place to store valuables during the round.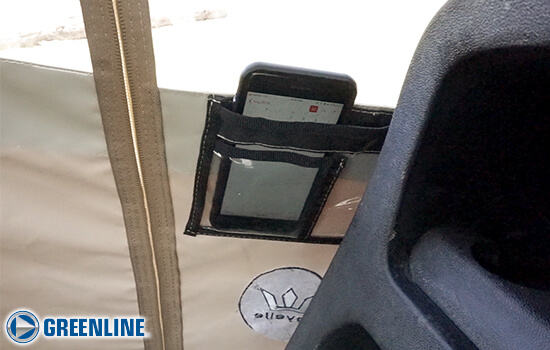 EZ Store pocket is a great place to keep your phone while you are playing.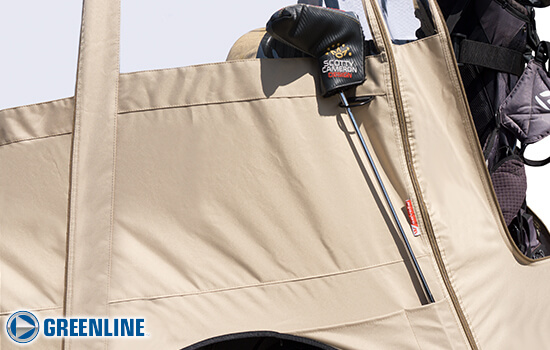 Quick Caddie feature showing handy holder for golf towel.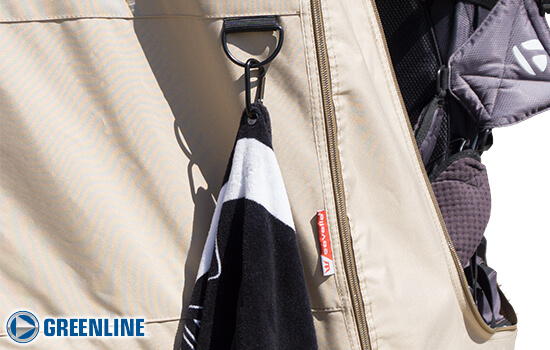 NEW Quick Caddie Storage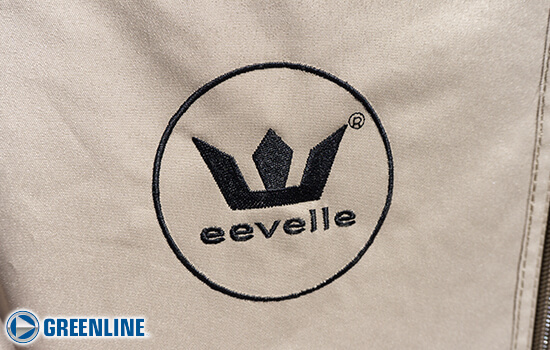 Eevelle certified logo on the front end of every cover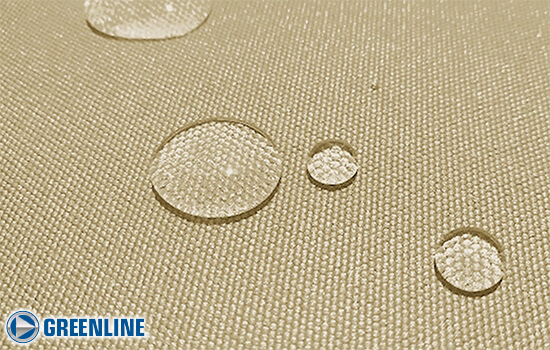 Water resistant woven polyester fabric with UV inhibitors for long life.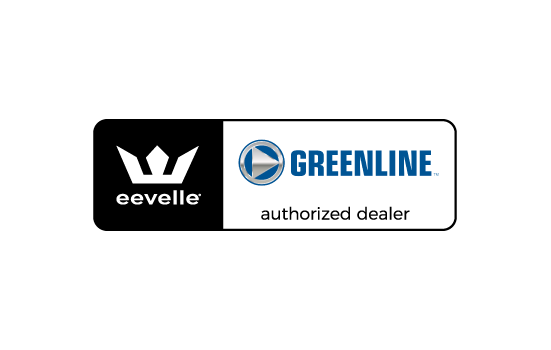 Authorized Dealer of Greenline Golf Cart Enclosures.
Product Videos


Product Photos

CUSTOMER PHOTOS

CUSTOMER PHOTOS
---

GREENLINE YAMAHA GOLF CART ENCLOSURES
Greenline™ Drivable Yamaha Golf Cart Enclosures are perfect for active golfers, allowing for continued play even in wind or rain. Super clear PVC windows provide maximum visibility and heavy-duty vinyl doors give full protection from the rain, wind, and other weather conditions. Greenline golf cart covers are specifically designed to fit all 4 passenger golf carts with or without windshields. No tools are required to install the golf cart enclosures. The Greenline golf cart covers have doors that roll up independently so you can keep them open or closed. This golf cart rain cover provides easy rear access for golf clubs or groceries.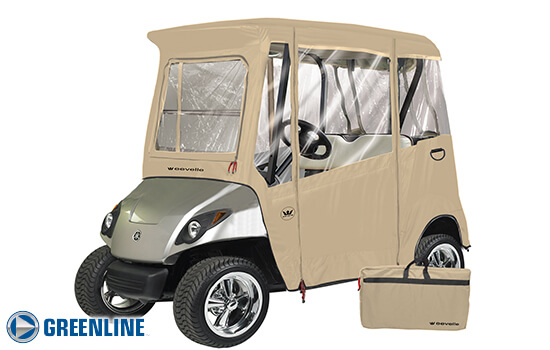 GREENLINE - THE BEST UNIVERSAL GOLF CART ENCLOSURES
NEW! - Greenline now features DURAPEL yarn processing for improved performance and longer life.
Yamaha Drive Golf Cart Enclosures Feature:
Heavy duty 300D Durapel denier polyester fabric
UV, water and mildew resistant fabric
Super clear double polished vinyl windows
Quick installation - No tools required
4 Sided enclosure easily fits over roof
Roll up doors on each side
XT Super duty double zippers with glove pulls
Lock down "J" hooks
Greenline Yamaha Drive Enclosures Include:
3 Year Warranty
FREE executive carrying case
EZ Access club and bag retrieval
Product Details:
Cart Roof Measurement Details: Fits up to 71" L x 45" W
Cover Height is 63" H
Weight of Cover: 17 lbs
OUT OF STOCK
We're Sorry. The item you have selected is currently Out of Stock. Please make an alternate selection. If you need assistance please call 800-616-0599.
The item you have selected is currently Made To Order. Order will be changed into Made To Order.
CUSTOM PRODUCT
PLEASE NOTE: The item you selected is considered a custom product. As such, it is not eligible for a refund once the order has been placed.
If you understand and agree to this condition, and would like to continue with your purchase, click the "Agree" button below.
For assistance, please call 800.616.0599